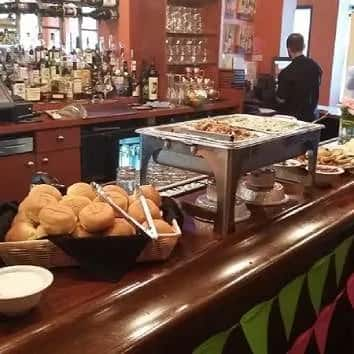 Serve Up the Holidays with Tino's Catering
Serve Up the Holidays with Tino's Catering
More Than Just Great Italian Food! Tino's Bistro Catering is Go-To Catering Source for the Holidays
Tino's Italian Bistro is your go-to resource for fantastic catering and fundraising options, for groups big and small. Our comprehensive catering menu - more than just Italian Food - has you completely covered, and we can customize our menu to suit your group or event.
"Tino's is the best for catering. The food arrive hot and tasted great. My office was really excited about the food. We can't wait to order more! Thanks again!" - Leslie
Why Choose Tino's Catering?
1. Food Everyone Can Enjoy We provide custom catering, including Gluten Free, and Dairy Free options.
2. Good Food Delivered Hot and Fresh We pride ourselves on exceptional, timely service.
3. We Cater Fundraising Events Whether you're hosting a Pizza Party or Formal Soiree, our great food will make your event a winner.
4. We Can Host at Our Bistro. Skip the mess entirely! All you need is reservations.
5. Locally Owned and Family Operated Tino's Bistro is a locally owned, family-operated business in Columbia, MD. We're committed to our community, and our local economy.